Do you remember Maria Piacesi?
You should.
January 3rd, 2015 – Then vice-president Joe Biden presides over a senatorial swearing-in ceremony, and allegedly uses the opportunity to pinch the right nipple of Maria Piacesi, the daughter of Montana Senator Steve Daines's sister Christine and her husband Rob Piacesi.
The original footage used to be available at C-SPAN.org, but was taken down!
Original pic.twitter.com/AvYysmilLy

— TurkeyMaze (@TurkeyMaze) July 24, 2021
Maria now confirms Creepy Joe pinched her, but she's afraid to speak out.
She was the 8-year-old (now 14) who Joe Biden allegedly molested on stage, according to Maria's testimony.
An internet sleuth found her Tik Tok profile and asked her about the "incident".
She confirmed that Biden pinched her right nipple but she is afraid to speak out and that even if she did speak out nothing will be done about it!
Screen captures of conversation with Maria: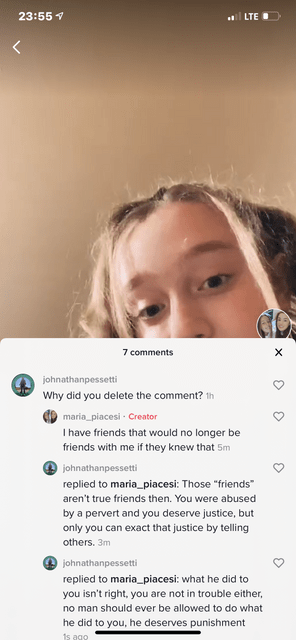 Yet outrage culture cares nothing about her even though the incident was recording on national television.
Remember all the screaming we heard over the past 4 years about "believing all women?"
It turns out that those who pushed it didn't really mean it. That is unless a conservative/Republican is accused without evidence. Read more